Certified expert nutritionist
Personalized meal plans

Physical activity plans

Accountability and support
Virtual session available 
No referral required
+1M Satisfied patients
Open seven days a week, 365 days a year 
Service Details
What is diabetes dietary education and management?
Diabetes is a lifestyle disease that needs to be managed on a daily basis. With our Nao Medical Nutritionist you'll be provided the support you need to manage your diabetes with balanced diets, educational material and make you an active participant in your health care.
About our nutritionist service at Nao Medical
In this 30-minute session you will discuss your prior medical history including lab values, medication, anthropometrics, dietary allergies/restrictions/preferences with your Nao Medical nutritionist. At the end of the session you'll be given a customized nutrition and lifestyle plan reflective of your health goals.
Before booking your appointment please note:
We offer self-pay prices if you do not have insurance. If you intend to use insurance ensure that your insurance benefits include nutritional consulting or contact us to confirm if your individual/group insurance plan is eligible for use. Please dial 911 immediately if your medical problem appears to be life-threatening.
FAQ
What is the goal for diabetes management?
To help those diabetics learn how to manage their disease and lifestyle choices helping them to live a long and better life. With diabetes good management you can also avoid further health complications that come with leaving diabetes unchecked.
What is an example of proper diabetes management?
An example of proper diabetes management is ensuring that you keep your blood sugar levels within the range recommended of your doctor by taking your prescribed medication and having balanced meals.
What are the key components of diabetic management?
The key components of diabetic management starts with a personalized plan surrounding: food, medication, exercise and long term planning for diabetes.
Can I pay for nutrition counseling without insurance?
If you have no insurance, we provide our services without insurance for self-pay patients, giving you the care when you need it most.
Home care health services
At home, at work, or wherever you are, Nao Medical will provide you with the care you need at no additional cost. We provide access to personalized medical care to help with your healthcare needs.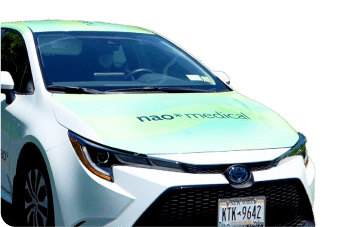 Virtual care
We offer top-tier virtual care that works with your busy schedule. Our virtual care is made to get you quickly connected with a medical provider who will provide you with comprehensive care.
Healthcare coordinator
A free personal medical coordinator to guide you through your healthcare journey that helps with everything from booking appointments to sending you upcoming appointment reminders, and more.

Offer guidance to help you navigate the healthcare landscape

Provide suggestions for healthcare visits that are tailored to your needs


Stay Healthy Nao
Be proactive about your health and stay on top of important preventative appointments.
Nao Medical's Stay Healthy Nao program makes taking care of your health easier than ever.
We know how easy it is to neglect our personal health, with the busyness of daily life often getting in the way. Statistically, people today take more care of their cars and their pets than they do their own health!
But with Nao Medical, taking charge of your personal health has never been easier. With Nao Medical's Stay Healthy Nao program, you get:
[review_slider limit="12" ratings="4,5"]