Keeping a pulse on
heart disease
1.
Heart-stopping stats
Heart disease is the #1 cause of death in the U.S., causing 1 death every 34 seconds. 47% of the U.S. population has one or more of the risk factors for heart disease.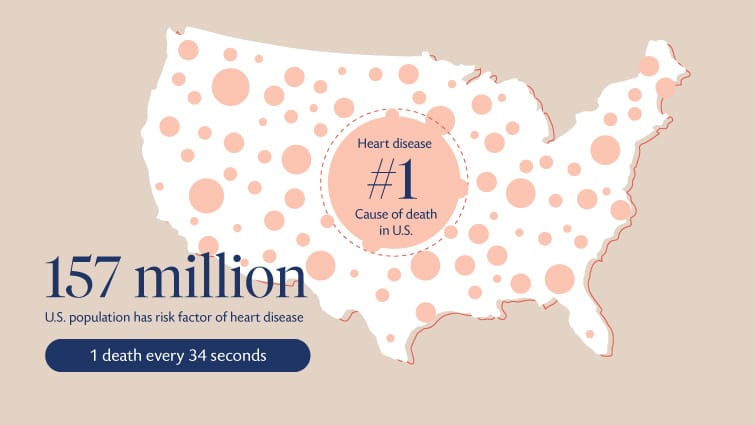 2.
Tell-tale signs of heart disease
Signs of heart disease include choking or constriction in your chest or throat, nausea or indigestion, pain in your chest, jaw, back, leg, arm, or stomach, inexplicable fatigue, sweatiness, or swollen ankles, and an irregular heartbeat.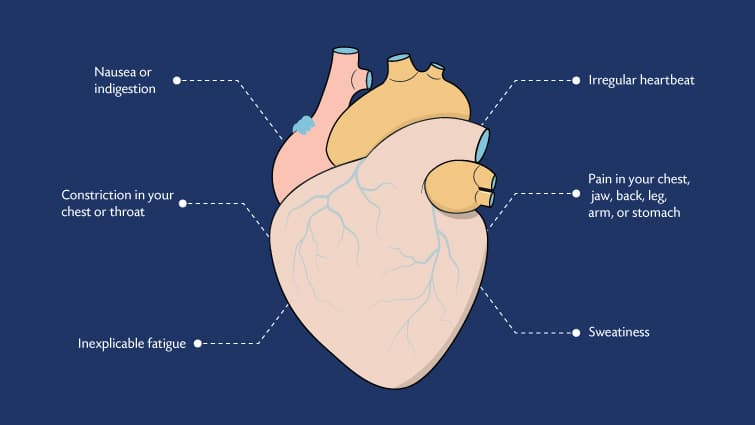 3.
The toll on your heart
Heart disease can cause heart failure, heart attacks, or chest pain. Sometimes the first sign of coronary artery disease is a heart attack. 1 in 5 heart attacks is silent, meaning the person is unaware they've had one.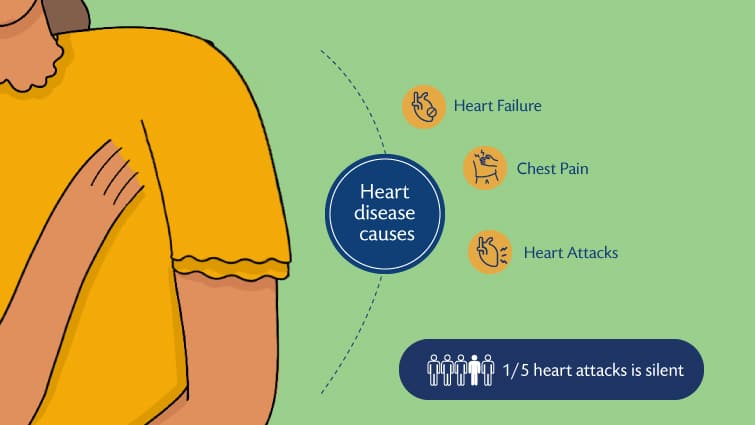 4.
Don't go breaking your heart
Most heart disease is preventable. A healthy diet, an active lifestyle, not smoking, limiting alcohol intake, reducing stress, and controlling high blood pressure and diabetes all reduce your chances of heart disease.
Want help with your heart health? We're here for you!