Turning New Year's resolutions into results
1.
Do New Year's resolutions work?
People who make New Year's resolutions are 10 times more likely to achieve their goals than people who don't make resolutions, and 46% of New Year's resolution-makers successfully make positive life changes.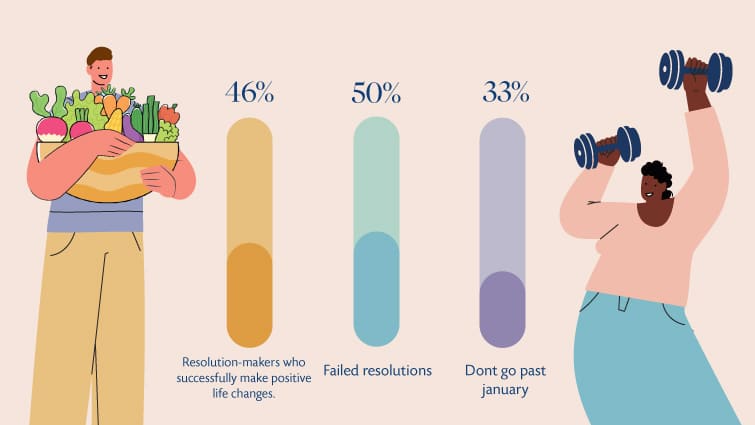 2.
How you set goals can help you succeed
Question why you do something, or if you will do it. You'll keep your resolutions 6 months longer on average that way. Writing your goal down also increases chances of success by 20-42% or more.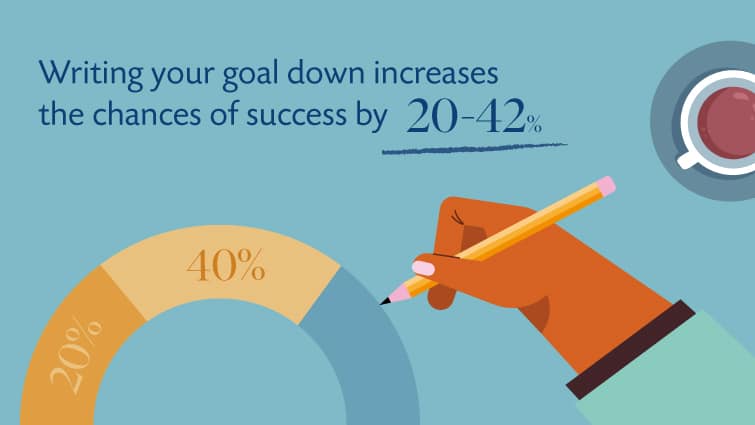 3.
Keep it simple and personal
40% of resolution-breakers said they failed because they were too busy. 33% of resolutions-breakers said they weren't committed to their goals. Success is possible with one personal, motivating goal, not five goals that please others.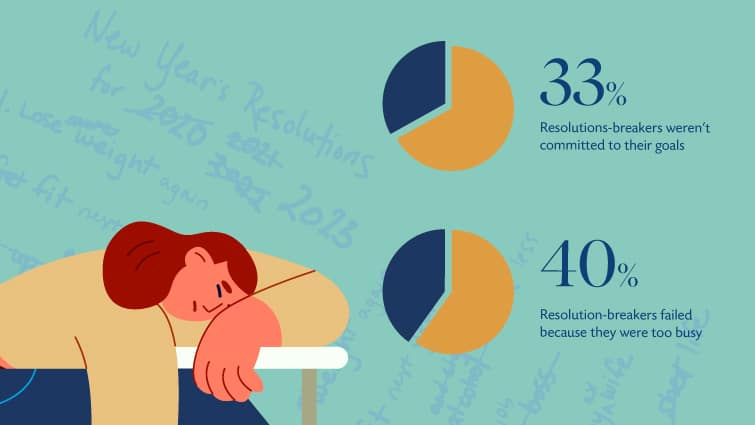 4.
Together we can!
Goals are 40% more likely to succeed when undertaken with support. Nao Medical offers various services from physical health to mental wellness to help turn your resolutions into successful results!