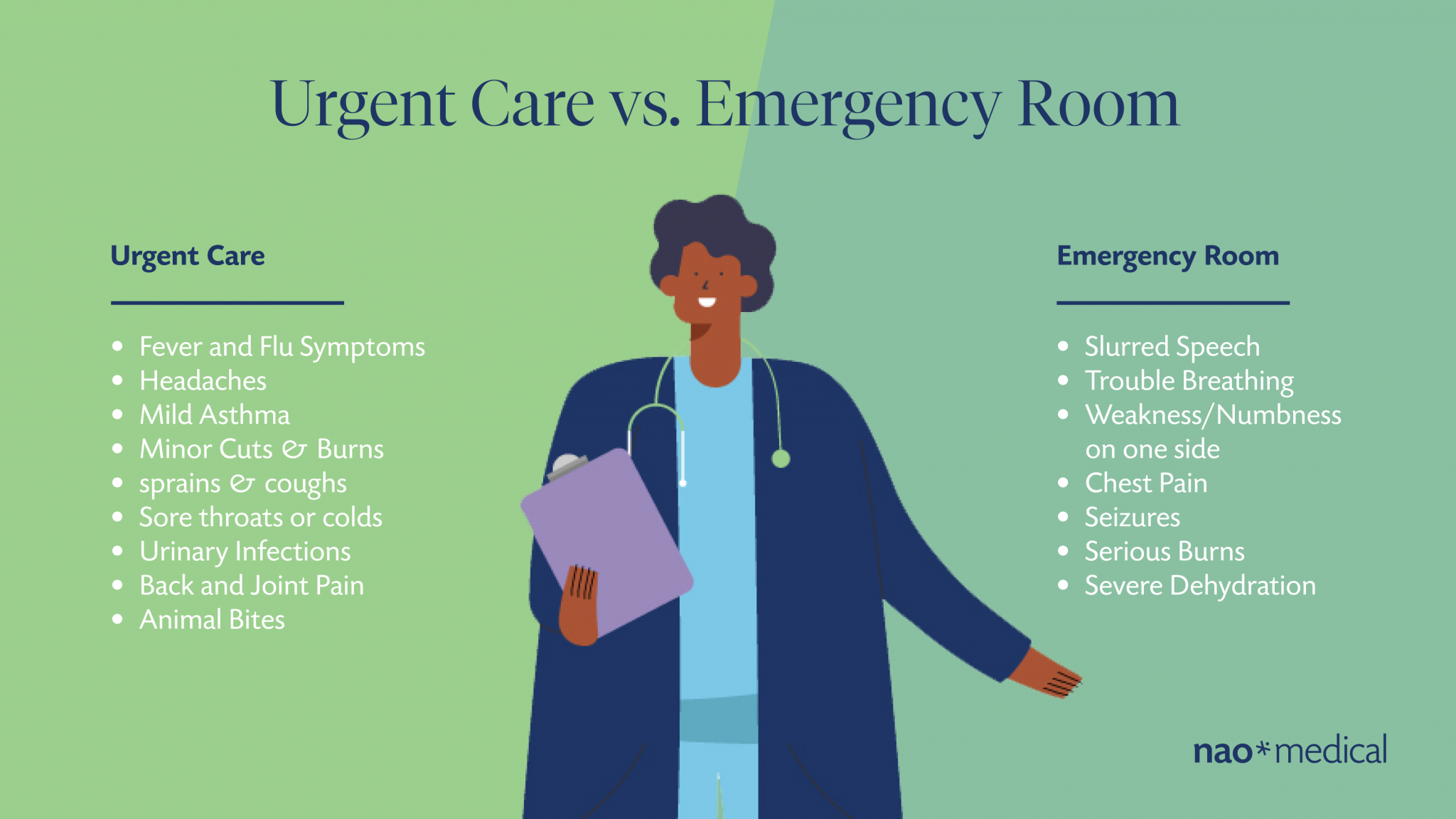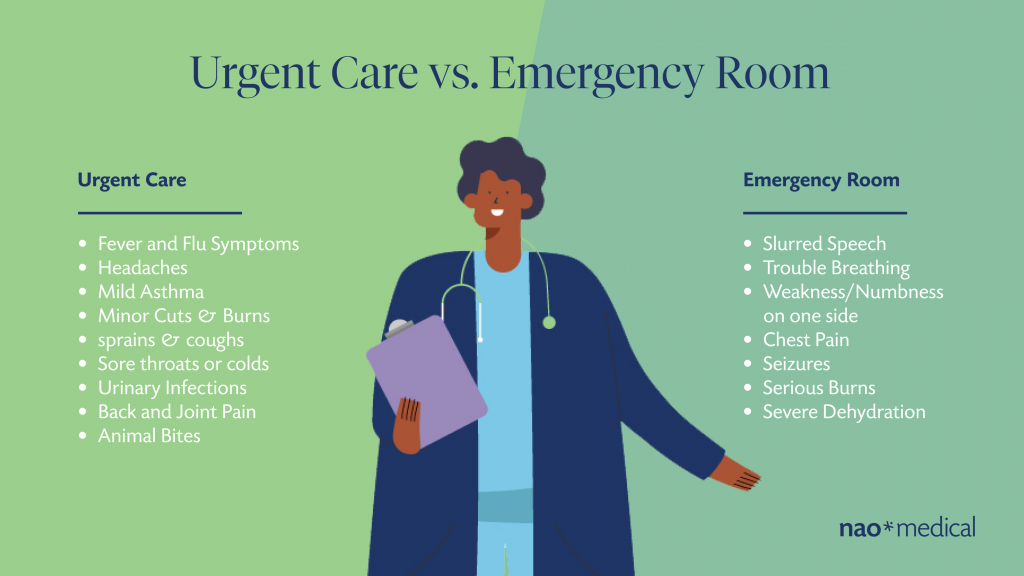 Need medical help fast? Knowing if you need to go to the emergency room or urgent care is helpful. The differences between urgent care and the emergency room may seem few, but they're significant. Medical services, visit costs, and insurance matters may vary depending on whether you're visiting an urgent care center or the ER.
Learning more about each facility can help make your decision easier during illness or injury. Read on to know when to go to urgent care and when to go to the emergency room.
The difference between 24-hour urgent care near me and the ER
Urgent care
Urgent care is a very efficient way of getting immediate medical attention. It also offers far more resources than your primary care physician. Here are situations when you should visit 24-hour urgent care:
for urgent but non-life-threatening conditions

for those times when you can't see your regular doctor (e.g., during nights, weekends, and holidays
Urgent care can assist with all routine medical care intended to diagnose, treat, or cure an illness. Urgent care doctors can perform blood tests, treat minor fractures, stitch up minor cuts, and treat earaches and headaches. An urgent care clinic can provide the following:
IV therapy fluids

IV treatment antibiotics

X-rays,

Medication refills, and

Vaccines for illnesses and animal bites
They also offer services that are specifically designed for kids and women.
Urgent care centers often have essential medical equipment and tools to perform standard lab tests and procedures. These can help diagnose or treat immediate medical concerns quickly and effectively.
Emergency room
Emergency rooms are ideal for critical illnesses and injuries. Open 24 hours and seven days a week, ERs handle more critical conditions, such as heart attacks, strokes, a broken back, or head injuries. They offer more extensive and sophisticated facilities and equipment, such as CAT scans, MRIs, radiology labs, and ultrasounds.
In addition, ERs also have operating rooms and medical specialists to help treat, cure or prevent specific illnesses or injuries. For example, an OB-GYN delivers babies, and a cardiologist studies the heart.
An emergency room is a highly significant part of a hospital. Beds and rooms are available if a patient needs to stay overnight for treatment, medical procedures, monitoring, or recovery.
The cost of an ER visit vs. urgent care
According to healthcare.gov, some people may underestimate medical care costs. Specific insurance plans may cover some of the cost, but out-of-pocket expenses can put a dent in your wallet. Healthcare costs become even more difficult for those without medical insurance.
If cost is a major concern for you or your family, urgent care is better for non-life-threatening conditions. Insurance co-pays are less costly in urgent care than in the emergency room.
If your gut tells you your condition is serious, don't hesitate to visit the nearest emergency room. Severe symptoms that require a trip to the ER include:
slurred speech

trouble breathing

weakness/numbness on one side

chest pain

seizures

serious burns

severe dehydration
For less serious issues (or ones that you intuitively feel aren't emergencies), visit 24-hour urgent care near me. Symptoms you can get checked out at urgent care include:
fever and flu symptoms

mild asthma

minor burns

sprains

coughs

sore throats or colds

urinary tract infections

back and joint pain

animal bites
Healthcare providers encourage patients to call their insurance providers to learn more about their coverage plan.
Final thoughts
Don't avoid the ER if you're seriously hurt or ill. It's in your best interest to figure out whether you're in severe need of emergency services or if you can get help at urgent care. It's important to note that in the ER, wait times change depending on how critical the patient cases are. Urgent care centers, on the other hand, serve on a first-come-first-serve basis. With all this in mind, you should now feel more confident knowing when to go to the emergency room and when to go to an urgent care clinic.