Certified provider
In and out in 30 minutes
No referral required
+1M Satisfied patients
Open seven days a week, 365 days a year
Full-service After Care department
Awarded Joint Commission Gold Seal of Approval
Service Details
​
What is urgent care service?
Urgent care service is provided for anyone who needs immediate medical attention and treatment for non-emergency injuries, non-fatal illnesses, or any medical condition that is not life-threatening.
Why urgent care to treat your cold?
Nao Medical's urgent care clinics are open outside of the regular doctor's office operating hours which means we work well with your busy schedule to ensure you get the flu treatment you need.
How will Nao Medical's urgent care treat my cold?
Our team of medical experts will take the time to learn about your unique case to offer a flu treatment plan to fit your specific needs. Some of the flu symptoms we can treat, but are not limited to fever, nausea, cough, aches and pains, sore throat or dehydration.
FAQ
When should you go to the ER for a cold?
Adults should go to the ER if their cold comes with a sustained fever of over 102 degrees, difficulty breathing, severe pain in the chest or stomach, vertigo, and lightheadedness.
Children should be brought to the ER if their cold is accompanied by earache, a fever over 102 degrees, skin rash, labored breathing, and severe cough.
Can you go to the doctor for a cold?
Most colds last seven to 10 days. If it lasts longer than 10 days, you need to consult a doctor as it might be a bacterial infection that will require antibiotics.
How can you tell a cold from COVID?
While both the cold and COVID-19 infection are caused by viruses that cause similar signs and symptoms, there are a few major differences. A cold never comes with diarrhea, nausea, and vomiting. It also rarely involves muscle pain, fatigue, and fever.
Are urgent care centers open after hours?
Yes. Most of our urgent care centers are open after hours, making health care more accessible for all residents in NYC.
Can I go to urgent care for non-emergency?
Yes. You can go to urgent care for consultations, physicals, primary care, lab tests, and more.
Can I pay for my urgent care appointment without insurance?
If you have no insurance, we provide our services without insurance for self-pay patients, giving you the care when you need it most.
Home care health services
At home, at work, or wherever you are, Nao Medical will provide you with the care you need at no additional cost. We provide access to personalized medical care to help with your healthcare needs.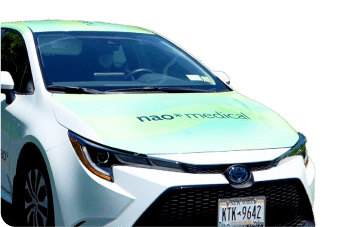 Virtual care
We offer top-tier virtual care that works with your busy schedule. Our virtual care is made to get you quickly connected with a medical provider who will provide you with comprehensive care.
Healthcare coordinator
A free personal medical coordinator to guide you through your healthcare journey that helps with everything from booking appointments to sending you upcoming appointment reminders, and more.

Offer guidance to help you navigate the healthcare landscape

Provide suggestions for healthcare visits that are tailored to your needs


Stay Healthy Nao
Be proactive about your health and stay on top of important preventative appointments.
Nao Medical's Stay Healthy Nao program makes taking care of your health easier than ever.
We know how easy it is to neglect our personal health, with the busyness of daily life often getting in the way. Statistically, people today take more care of their cars and their pets than they do their own health!
But with Nao Medical, taking charge of your personal health has never been easier. With Nao Medical's Stay Healthy Nao program, you get:
[review_slider limit="12" ratings="4,5"]